While I do make some of my own patterns for items, I also use patterns.
I recently had a friend that was interested in a fox set for a baby shower gift. I was really excited to find this fox hat and tail pattern from SweetPotato3Patterns.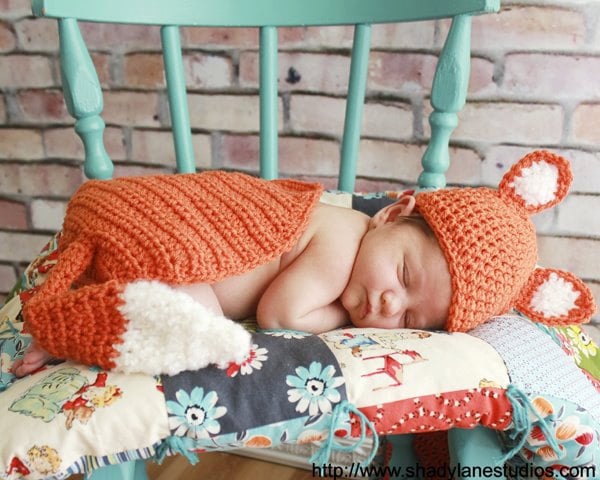 I was thrilled with how the pattern turned out, and so was my friend.