A quick little project today. I was at the yarn store recently and they had a couple different colors of Patons 100% wool on clearance. I've been wanting to make some wool dryer balls for quite awhile, so I grabbed three skeins and headed out the door.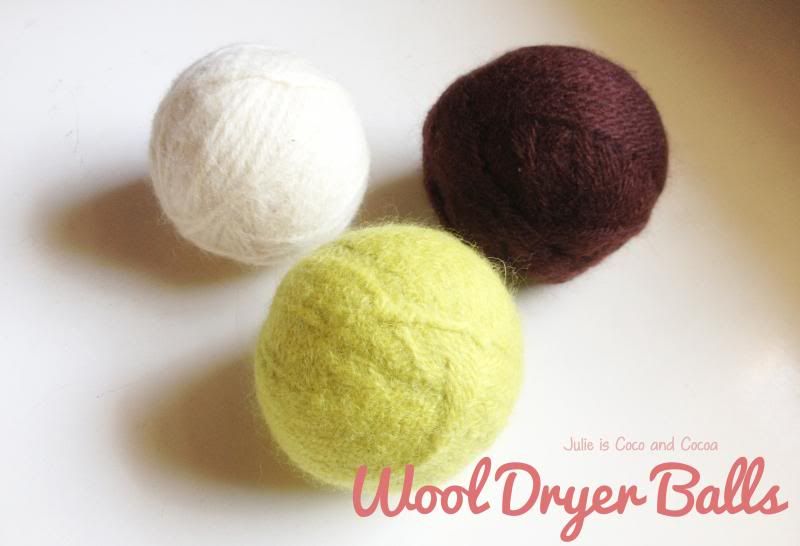 Each of these dryer balls is made from half a skein of wool. I wound the yarn into a ball, and then tucked the tail into the middle using a tapestry needle. To felt the balls I used an old pair of tights. I dropped the dryer balls in one at a time and made a knot in the tights after each one. I ran them through the washing machine a few times and then tossed them into the dryer (still in the tights).
Now that they are felted I toss all three of them in with each load of laundry. For me, I have noticed that my clothes are getting dryer better. I haven't reduced the drying time, but I haven't found any damp clothes when I open up the dryer (and I often did before as I try to dry my clothes on the lowest setting that will work). My clothes also seem less static-y.
I also haven't tried adding any scents to my dryer balls, but that's coming next.
Have you made any dryer balls?