Yarn and burlap are some of my favorite supplies lately. And of course mason jars. And that's almost all the supplies that you need for these Valentine's Day Mason Jars!
Supplies:
mason jars
burlap
yarn (I used three colors)
wooden skewers
I started by wrapping my jars in a strip of burlap and then with some red yarn.
Then I made three pom-pons (one in each of my colors) and attached them to some wooden skewers. You could also hot glue these to the skewers for a little more stability. The large jar has six pom-pom 'flowers' in it and the smaller jar has three.
A really simple and cute decoration for Valentine's Day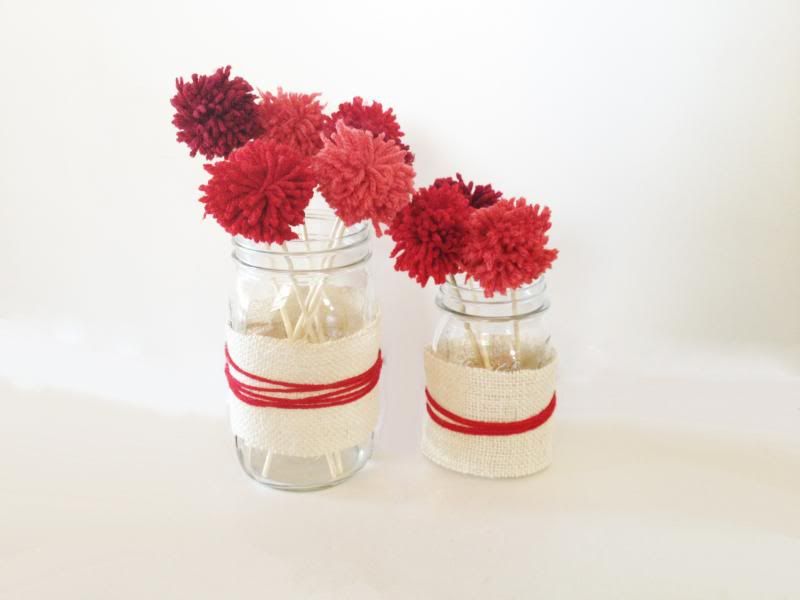 I have mine jars sitting on a shelf in our living room. But they would look great on a mantle or as a centerpiece!