I think I have a new favorite yarn.
A couple of weeks ago I was at the store and saw some bulky yarn that I just fell in love with. It was so soft and I couldn't wait to get home and start working with it.
Here are the first two hats from the new yarn that are now in the shop.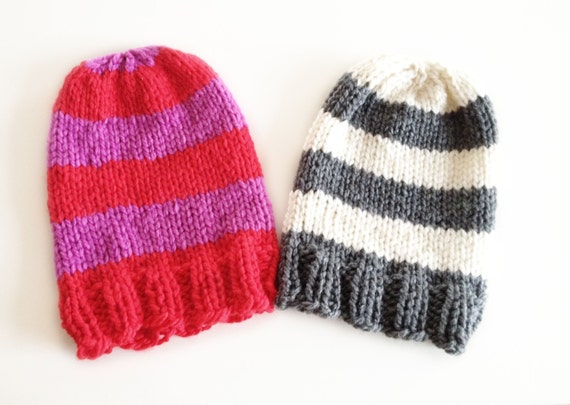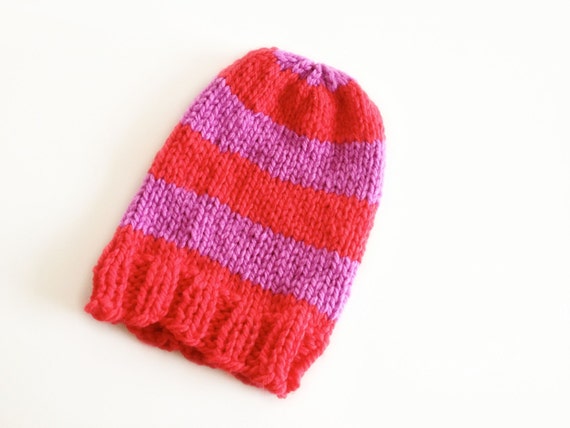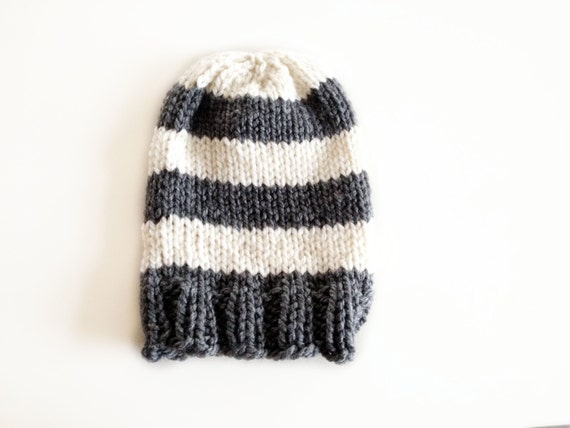 Solid color red, gray, fuscia, and white hats will be appearing in the shop this week!