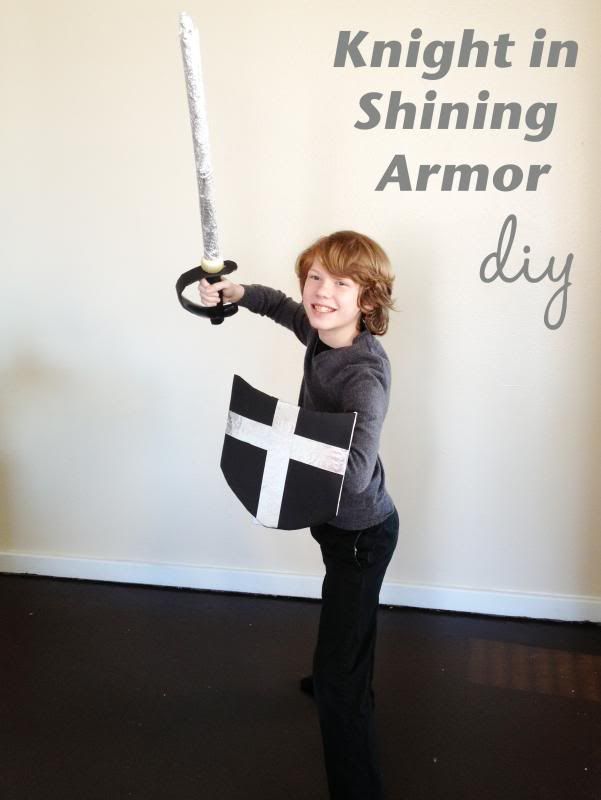 Halloween is coming and the big discussion on what everyone's costume should be has begun. Any costume that includes a sword is a big hit in this house.
Oldest twin was my crafting buddy for this sword and shield combination.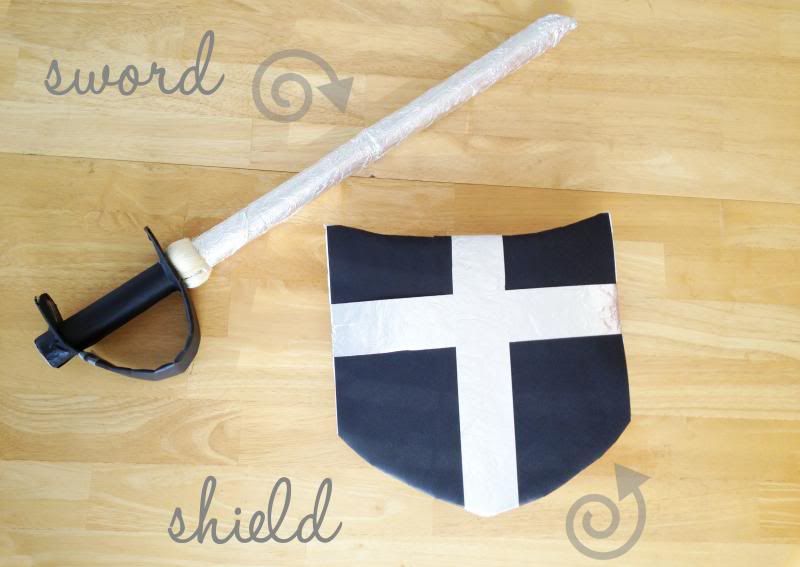 Our sword was cut out from a piece of cardboard. We made sure that the grain of the cardboard was running vertically so we could curve our shield slightly. We covered the shield with a sheet of black scrapbook paper and then used aluminum foil to make the cross. We added a handle on the back for his arm to go through.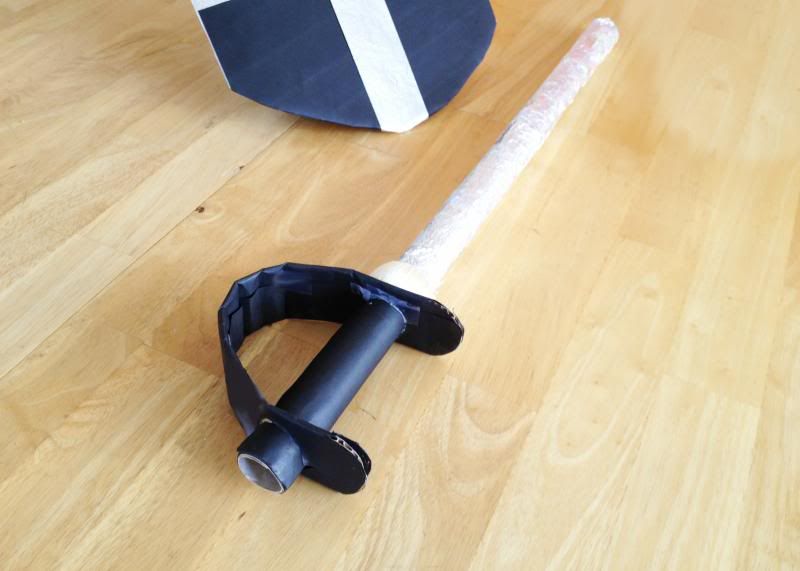 The base for our sword was the tube from some wrapping paper. We wrapped the bottom of the tube in black paper and the rest in aluminum foil. The curved part of the handle we cut from another piece of cardboard (the same box we used for our shield). I happened to have a lone gold napkin ring holder that we slipped onto the sword right above the handle.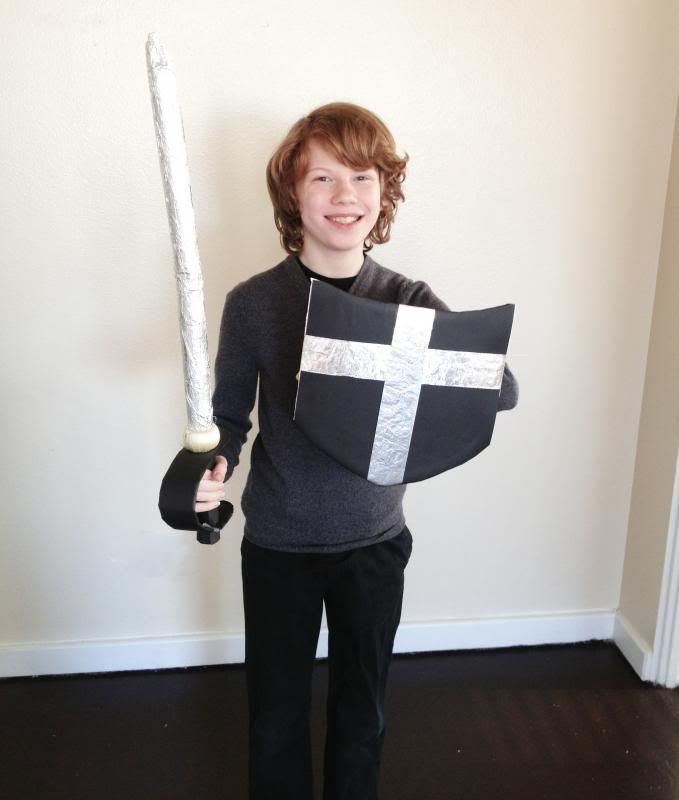 I think he makes a pretty dashing knight.