Valentine's Day is coming and I'm obsessed with making these crochet heart pins.
I've been making them in pink and red. The back has a heart shaped piece of felt and a pin hand stitched on.
I've made about 30 of them so far and keep making more!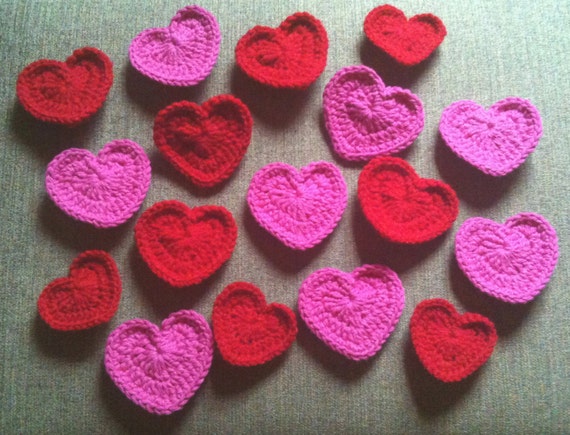 For a fun little video of the hearts click here.
If you'd like one (or more) just let me know. And if you'd like them without the pin on the back I'd be happy to do that for you as well.