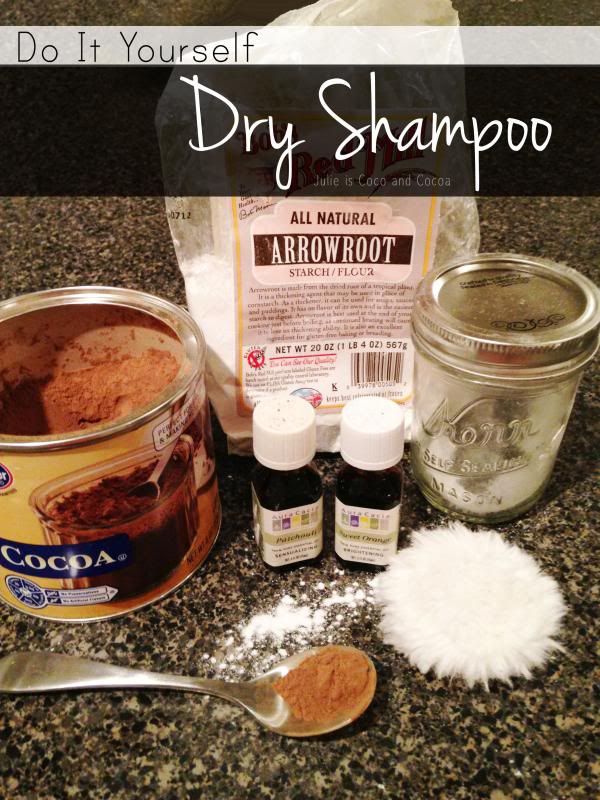 It's May. Where I live that means it already getting hot and humid. And my hair is starting to give me some problems.
In the winter is pretty easy to stretch a shampoo longer than a day or two. In the summer it gets a little more tricky. But with longer hair the ends get really cranky if I shampoo too often.
Dry shampoo to the rescue.
The basic recipe
For dark hair…
2 tbsp cocoa powder
2 tbsp arrowroot
5 drops essential oil (optional)
and for light hair simply omit the cocoa powder…
2 tbsp arrowroot
5 drops essential oil (optional)
A lot of recipes call for corn starch, but it can often irrigate skin. Arrowroot is very soft.
The essential oils kinda clump up when you mix them in, so I recommend using a chopstick or a popsicle stick to stir it all in and break it up.
Pictured is my sisters favorite blend of essential oils, patchouli and sweet orange.
To apply use a powder puff or you can also use an old makeup brush.
This recipe can also be used to absorb oil on your face or to set your makeup.
Here's to healthy summer hair!
A big thank you to my youngest sister for helping with today's post. She gave me all the dry shampoo tips.