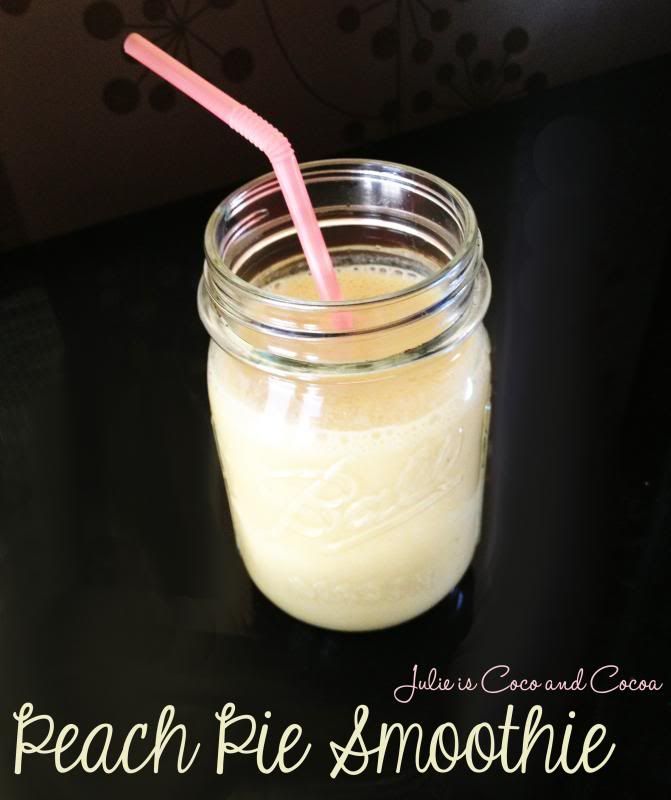 I was completely craving a peach cobbler the other day. But no one else in my house appreciates such deliciousness. (I could have shared it with my parents and sister.) But I've also really been working hard on exercising and eating healthier. So I decided to try out this peach pie smoothie recipe instead.
1/2 teaspoon vanilla extract
1/4 teaspoon ground cinnamon
1/8 teaspoon ground nutmeg
1/8 teaspoon ground ginger
Did it completely satisfy my craving? No. I mean, there's no crust. But it was good. And I'll definitely be making it again.