I'm not much for eating candy corn. But I am in love with these sweet crochet candy corn!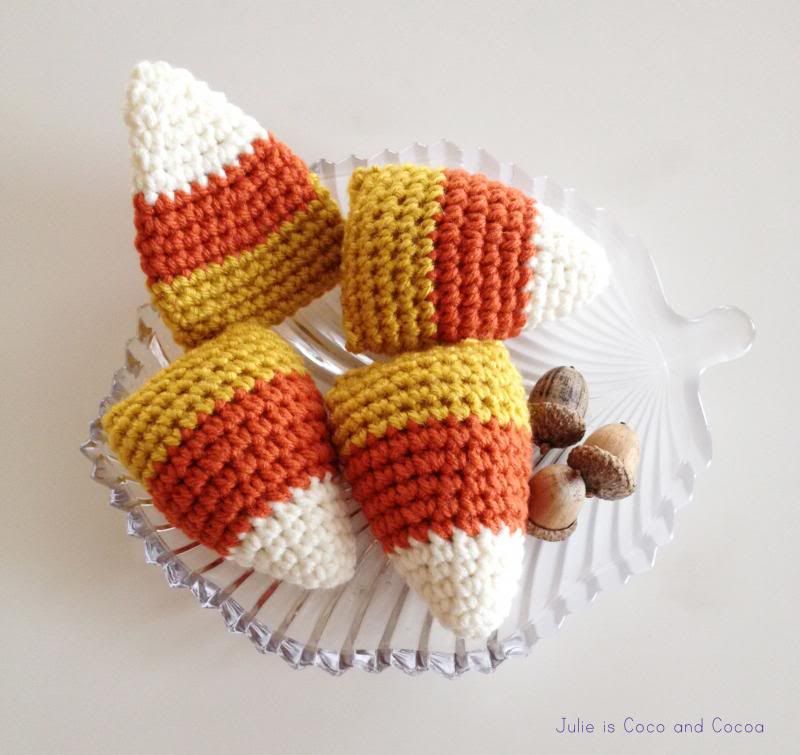 I'm terrible at picking favorites. Like a favorite Halloween candy? It seems like a trick that you have to pick a favorite, I want to like them all. Okay, maybe not all. While a certain chocolate and peanut butter treat is a perennial favorite, so is a crunchy chocolate bar, and one with coconut and nuts. It might be easier for me to pick out what Halloween candy I'm not a fan of. And in that eternal debate over whether candy corn is good or bad, I freely admit that I am not a fan. At least not of eating them.
Crafting with them? Being inspired by their fall colors? That's a completely different story. perhaps I started by making these cut plushies ones. They are quick to make, easy to stuff, and look adorable all over my house. But I didn't stop there. I also made a few with pins on the back that I can wear! In case anyone needed to be reminded how sweet I am.
What are your favorite Halloween treats?